You are reading...
Increasing Marketability & Value through Indoor Air Quality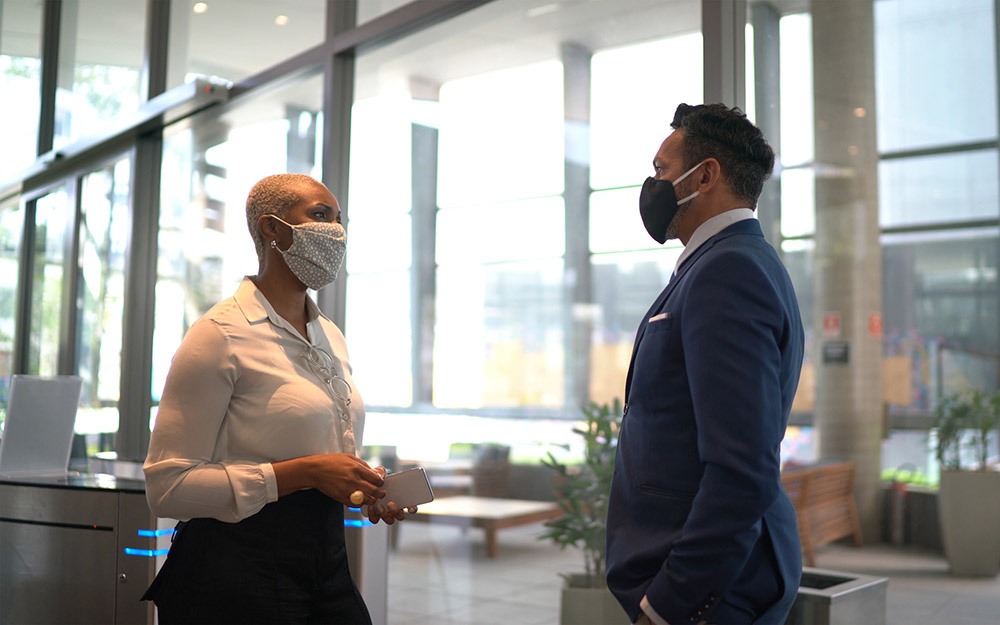 Indoor air quality (IAQ) has become a "hot topic" as the nation continues to battle COVID-19. Employees want to ensure that their well-being is being taken into consideration and employers are looking for innovative ways to address these concerns particularly in spaces they lease. Now, more than ever, it's important for building owners and managers to assess indoor air quality and begin participating in a program that helps increase the marketability and value of their space.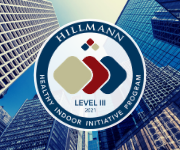 Demonstrate your commitment to occupant health and safety by partnering with Hillmann to assess, identify, and resolve indoor environmental issues. We've designed a program with a multi-faceted approach that looks at several components of IAQ including HVAC systems, mold and moisture control, COVID-19 protocols, and water quality. Having a proactive program in place also serves as a baseline study, which plays a critical role in resolving future occupant IAQ complaints quickly and efficiently.
Participants in our Hillmann Healthy Indoor Initiative Program (HHIIP) have realized the following benefits:
Increased Marketability & Value

Enhanced Tenant Relationships

Reduction in Potential Liability

Optimized Building Operations

Elevated Property Management

Identifiable Commitment to Occupant Health & Safety
Like many of our services, HHIIP is custom designed based on the size of the building, usage, and occupancy type. Every HHIIP meets a standard of industry best practices and is subsequently enhanced from there. Our proactive program requires ongoing participation in order to maintain HHIIP designation. HHIIP is meant to complement other Health & Wellness initiatives such as LEED, WELL, and Fitwel Building Certification.
We help make communicating HHIIP participation easy by providing a certification letter and participation decal that can be displayed at each entrance to showcase your ongoing commitment to ensuring a healthy workspace.
Curious about HHIIP? Contact us to request our HHIIP brochure or to speak directly with a member of our team.