You are reading...
EPA News | PFAS in Drinking Water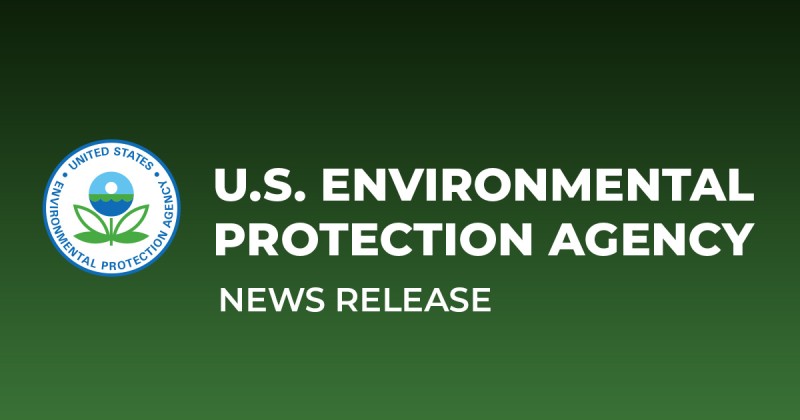 The EPA is proposing the first-ever national standard to limit PFAS in drinking water according to a press release issued on March 14, 2023. This action is a major step to protect communities from per- and polyfluoroalkyl substances (PFAS) pollution, leveraging the latest science and building on existing state efforts to limit PFAS.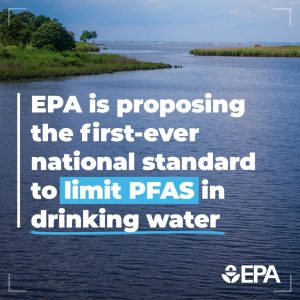 This proposal would establish legally enforceable levels for six PFAS known to occur in drinking water. If finalized, the proposed regulation will require public water systems to monitor for these chemicals – and notify the public and reduce the levels of these PFAS if levels exceed proposed standards.
If finalized, this proposal would regulate PFOA and PFOS as individual contaminants, and will regulate four other PFAS – PFNA, PFHxS, PFBS, and GenX Chemicals – as a mixture.
"I have long supported the implementation of a national drinking water standard to ensure that the water in our communities is clean and safe for consumption," said Congressman Brian Fitzpatrick, Co-Chair of the Bipartisan Congressional PFAS Taskforce. "Today's announcement is a step in the right direction as we work to prevent the future contamination of PFAS 'forever chemicals' in our water and I look forward to continuing to work with the Administration to enforce a high standard of water quality."
EPA will continue to work with federal, state, territorial, and Tribal governments and drinking water systems to address PFAS in drinking water and implement solutions to reduce human health risks.
What are PFAS?
PFAS are man-made chemicals that have been used in industry and consumer products worldwide since the 1940s. They have been used to make nonstick cookware, water-repellent clothing, stain resistant fabrics and carpets, some cosmetics, some firefighting foams, and products that resist grease, water, and oil. PFAS can migrate into the soil, water, and air during production and use. Most PFAS do not break down, allowing them to remain in the environment.  Scientific studies have shown that exposure to some PFAS in the environment may be linked to harmful health effects in humans and animals.