You are reading...
On September 25, 2019, the NYC Building Department issued a technical bulletin prohibiting the use of stand-off brackets attached to a cornice hook (c-hook). According to the bulletin, the Buildings Department has identified the use of a stand-off bracket as a contributing factor in recent suspended scaffolding incidents.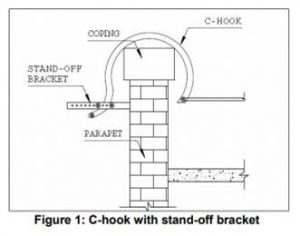 View the full bulletin here: NYC Buildings Bulletin 2019-006
If you have questions or need assistance, please feel free to contact our Site Safety Team at 908.688.7800.
View other NYC Buildings Bulletins here: NYC Buildings Bulletins