You are reading...
America's Fastest Growing Private Companies | Inc. 5000
We're proud to announce that Hillmann Consulting, LLC has been named one of America's Fastest Growing Private Companies by Inc. as part of their 2019 Inc. 5000 list. This marks Hillmann's first year making the list, coming in at #4362. We were also recognized as an Inc. 5000 Top Environmental Services Company, coming in at #38 on that list. Congratulations to our team on this amazing accomplishment! Inc. 5000 said it best when they said we're in "rarefied" company, included companies such as Microsoft, Timberland, Vizio, Intuit, Chobani, Oracle, and Patagonia.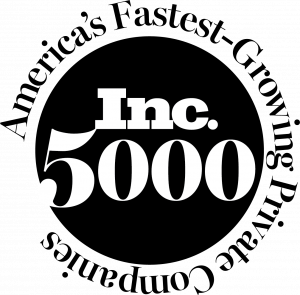 Rewind: A Look Back At How It All Started
Hillmann started operations in 1985 serving the New York City development community with environmental services. Our CEO, Chris Hillmann, had been working as a safety manager for two different firms and decided to strike out on his own in order to provide the service and honesty that he observed was sorely lacking at that time. He admits "it wasn't easy, but it was definitely worth it." For Chris Hillmann, this journey was all about integrity. He simply couldn't sleep at night knowing human health and safety was being compromised and so on April 3, 1985, he set out on a mission to change the industry. He wanted to be an advocate for his clients. A resource. A true business partner. It was a road not often traveled in the Environmental Consulting industry at the time.
Hillmann grew exponentially in those early days, going from $360,000 in revenue to $3.1 million in our first three years. Today, we are a firm of 176 professionals with 7 full-service offices across the country and another 25 professional associates in smaller cities realizing over $300MM in consulting revenue. Chris Hillmann attributes this success to our philosophy. "We strive to understand our client's business goals and incorporate those goals into our approach. Our success has been based on seeing the big picture for our clients and matching our recommendations to their goals. This means we find the most effective approach, often greatly reducing project costs and project duration." That philosophy really set Hillmann apart from the competition as a vast majority of our early clients are still with us today.
Your Property. Our Priority.